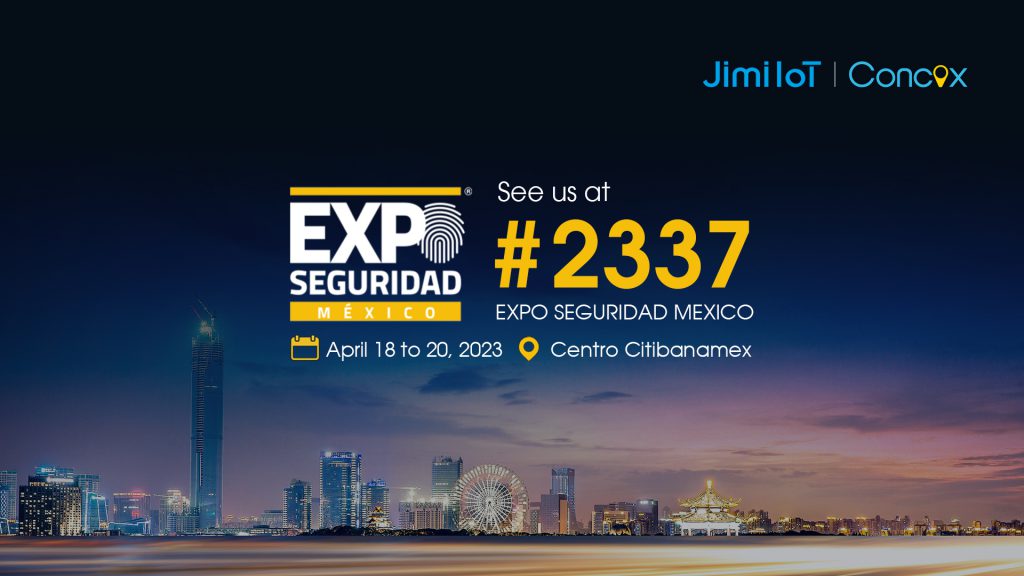 On April 18th, Expo Seguridad Mexico. opened at Mexico City International Convention and Exhibition Center, with the latest fleet management solutions and star products in Booth number: 2337.
Expo Seguridad Mexico. opened at the Mexico City International Convention Center. The first exhibition has been held for more than 20 years, and this year the three main themes are security products, military, and police products, and labor protection products. Expo Seguridad Mexico. is the largest product coverage in Latin America, the strongest professional, and the highest degree of the market impact of the security exhibition event, each year attracts many well-known security companies and visitors around the world and has become an important channel for companies to develop overseas security market, to understand the market trends, to find the strength of partners.
As the world's leading IoT solution provider, JimiIoT brings you the star product LL303, fleet management solution, Tracksolid platform, and SIM card this year.
JimiIoT showcased a variety of best-selling Latin American devices, and 4G product solutions that are currently sought after in the market were highlighted. The products on display cover fleet management, asset tracking, asset safety, and other fields, as well as 4G dashcams. Include:
VL802–waterproof car intelligent terminal for LTE series products
LL303–the first ultra-long standby solar energy asset management terminal
JC450— an LTE dashcam system is capable of recording 4/5 separate channels simultaneously
Fleet management system and Tracksolid platform
Global SIM Card
Expo Seguridad Mexico. is the second stop on the global roadshow after the Global Sources Consumer Electronics Hong Kong in April this year, and JimiIoT has participated in this show for many years.
As a new business segment this year, JimiIoT launched a business related to global SIM cards and management platforms for data-intensive industries such as smart cities, transportation, and retail. According to the customer's industry attributes and customer needs, the whole process is to provide customers with better stability of the overall solution. We help companies reduce operating costs, transform, develop new businesses, and create new value. In order to provide customers with more comprehensive IoT solutions. In the future, we will continue to innovate and meet the diversified needs of the international market with better-quality IoT products and solutions to achieve new breakthroughs in the industry by virtue of our strong R&D capability, brand awareness, and partnerships established worldwide.
Please click here for more information, or join our Facebook, LinkedIn, INS, and Twitter pages to learn more.